The one thing you will NEVER regret!
What do you regret?
I have had a lot of regrets throughout my life so far – wishing I had done things differently in raising my older kids, regretting all the hours I spent trying to make money from home when my kids were little (and we were doing fine without that "extra income"), and many more (past and present).
My kids literally would pray "God – please don't let the stock market open up tomorrow . . . so that mommy will play with us."  Ouch!  Then later when I was crying to God about wanting to still trade in the stock market I said "But this is the sweet time in the market right now!"  and His quick and gentle reply to me was "But this is the sweet time in your kid's lives right now."
That was the last day I traded a stock.
And today . . . I'm working at not living with these regrets as "friends" anymore!  They are not welcome around here! 🙂
A New Day
Yesterday I talked about today being a New Day.  So . . . did you make it a New Day for you?  Did you "forget" the blunders and mistakes of yesterday?  Did you "be done" with yesterday . . . or are you still holding onto some things?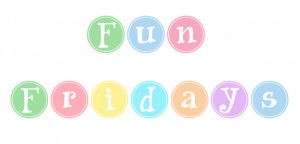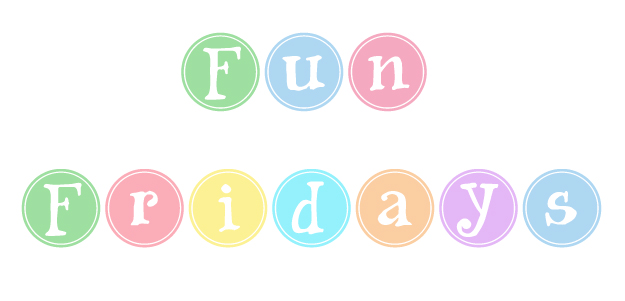 Today . . . since it's Fun Friday . . . I wanted to encourage you to do something that you will NEVER regret.
What is that "one thing" you will never regret?
"Make a memory with your children, spend some time to show you care; toys and trinkets can't replace those precious moments that you share."
-Elaine Hardt
Yes – make a memory with your kids (or whole family) today!
The laundry can wait.
The dishes will still be there for you later.
The messes will just reemerge later on anyways (See my post about "Dust if you Must")
Your kids are growing up way too fast (Trust me!  My sweet little boy, who made me a mama, is getting his driver's license this month!  What?!?  When did he grow up?!).
Stop what you are doing right now (ahem . . . get off the computer!) and go make a memory with your kids!
What kind of memory?
Anything! (good though . . . keep it to good memories! :))
Bake cookies you've never tried before
Have a picnic lunch outside in the grass, then lay down, watch the clouds and find shapes/pictures in them.
Let the kids be creative with their lunches (we would make ham "faces" with a round piece of ham, cut carrots, raisins, shredded cheese, etc) – or even make YOU lunch!  (are you brave enough for that? :))
Fly a kite
Go fishing
Host a "Family Olympics"
Dig in the dirt for worms, bugs or buried treasure.
Finger paint with colored pudding – then lick it all off the paper afterwards!
Tell crazy, zany stories – let the kids act them out, or help you tell them.
Let the kids act out a real story from your childhood, or you and your hubby's dating/early marriage.  Let them improvise and "improve" on the story (kids LOVE to pretend to be you – or an adult).  You can play the kid's part – or just video tape it and then watch the scenes together and laugh at the craziness.
Teach them something new – even new to you (even if you totally mess up at it!)
Laugh together!  Nothing bonds people more than laughing together!  So – you have permission to be silly!  Kids LOVE it! (maybe not your teens . . . but even then – they might silently chuckle . . . and I can guarantee you – they will remember it.  Just don't do something  that will purposely embarrass them in front of their friends.  That is not a "good memory" and it won't help with heart connections.)
Get into your child's world.  This thrills them to no end! (I'll write more soon about how my relationship with my oldest daughter changed drastically when I did this!)
There are endless possibilities of ways and things to do to create and build memories.  If you don't know where to begin – ask your kids what their favorite memory or fun thing you did together was.  If they are not old enough to answer – think back to your own childhood.  Worst case scenario . . . "Go to the Google" as my hubby would say!  🙂
I guarantee . . . you will NEVER regret building great memories with your kids!
This is the food, the nutrition, the foundation of their life.
Give them healthy "meals" of memories to grow up on!
So – What fun memories will you build today?  What is your favorite memory growing up or with your kids?  What is their favorite?
Please share with your friends through the buttons below! Thanks!