Starbucks FREE coffee tasting event – Jan. 12-14 – update & review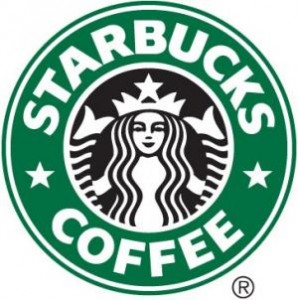 FREE Coffee Tasting Event
Ok all you moms . . . need your cup o' Joe each day?
Head on over to Starbucks starting today through Saturday (January 12-14, 2012) for their  FREE Coffee Tasting Event at all their U.S. stores.
Gotta love FREE! 🙂
Here's the info from their website:
Taste the Starbucks Roast Spectrum

Come to Starbucks for a free coffee tasting and vote for the roast you love most. We'll even send you home with a little something as a thank you!! 🙂

US Event – Thursday Jan. 12 – Saturday Jan. 14
Canada Event – Thursday Feb. 9 – Saturday Feb. 11
**Update – 1/13**
So – I stopped by my local Starbucks this afternoon to check out the coffee tasting event.
The barista said no one was coming in today to try the different roasts!
I found out, however, that may be due to the fact that there was not a time listed online for the event (I myself thought it was an all-day event).  It is actually supposed to be from 9-11am each day – though, she still gave me a taste anyways.
I tried their new Blonde roast.
At first I thought it wasn't made right -as it tasted really weak.  But then I found out that it is roasted that way – to be more mild (for all the folks who have complained that Starbucks coffee is too strong.  They've finally hear ya!).  For me, I think I've gotten used to the stronger coffee Starbucks has offered – and have found myself making my coffee at home stronger than I used to in the past.
So – would I buy the Blonde roast?  I'm not sure.  I may have to buy a bag and experiment with it at home.  And I could do that for cheaper because they gave me a $1.00 off coupon for a bag of coffee – just for taste testing!  (I should have asked for another one at least – but didn't realize they had given me a coupon till after I left.  Maybe I'll stop by tomorrow and try their medium or dark roast! 🙂 )
Did you go try the different roasts yet?  Which is your favorite?
Please share with your friends through the buttons below! Thanks!