Power of Moms – Biggest Sale of the Year!
I just had to share these exciting deals with you from the amazing women at Power of Moms!
I was blessed this year to win one of their Virtual Retreats (retail value $97). . . and it was so very encouraging!  Just what I needed (since I couldn't get away on a retreat).  One of their upcoming retreats for 2013 is not too far from me in Washington DC – possibly next April (2013)!  I just may have to get away! 🙂
If you are in need of encouragement and are not part of the Power of Moms community – sign up today!  They are there to "Help you Thrive!"
It's FREE to join and you will receive these 2 e-books for FREE!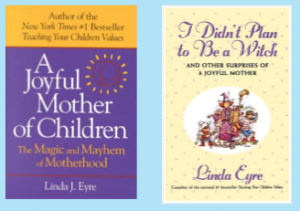 Power of Moms – Biggest Sale of the Year!
**Sale ENDS – Friday, December 7th!  Don't delay!**
We work hard to price our programs so that they are affordable for most moms, and we don't do a lot of sales. But as a special gift to our community, we're offering steep discounts on our most popular programs for just three days. Save 25-30% by making your purchase by Friday, December 7th and give yourself some of the most powerful Christmas gifts you'll ever receive.
These will be the lowest prices we'll ever be able to offer on these four products. Buy them now and they're yours forever–to use when the time is right for you.
Mind Organization for Moms: Regular price $50 – 75; Sale price $40 – $55. This mom-focused adaptation of David Allen's best-seller, Getting Things Done, includes step-by-step instructions, photos and videos that will help you set up a truly successful system for organizing your calendar, tasks, ideas and everything else cluttering up your brain and your counter-tops.
Learning Circles: Regular price $25; Sale price $18. Our Learning Circle Start-up Kit will help you set up and run a fabulous moms' group that meets monthly to discuss the excellent articles we provide. Part book club, part girls' night out, and part support group, every mom needs a Learning Circle!
Mommy is a Person Online Training: Regular price $69; Sale price $45. Want to find more joy in motherhood, create margins and boundaries in your life, and take better care of the "person inside the mom"? This training features Power of Moms Directors, April and Saren, NYTimes Bestselling Author, Linda Eyre and other great speakers. Included are reflection questions and specific challenges to help you really apply what you learn.
Deliberate Motherhood: 12 Powers of Peace, Purpose, Order and Joy:  Regular price $12.95; Sale price $10. Our beautiful new book is packed with ideas from over 60 mothers who offer their wisdom through great stories and poignant experiences. According to one mom: "What I loved most about this book is that as I turned each page I felt an overwhelming sense of encouragement from women I had never even met. Women who were mothers, just like me, uniting from different stages and places in life but all unified in the common goal of valuing this important role we all play."  This the perfect Christmas gift for yourself and all the moms you know! Read excerpts and learn more here.

We also want to be sure that every mom is aware of our unique Payment Philosophy here at The Power of Moms.  Our goal is to make it possible for everyone to have access to the resources they need.
Thanks for being a part of The Power of Moms!
April and Saren
Co-Founders, The Power of Moms
** Reminder – Sale ENDS Friday, Dec. 7th!  Enjoy! 🙂
Please share with your friends through the buttons below! Thanks!