Guest Post: A "Clean" way to Make Money from Home!
Home-based Wash and Fold Service
Guest Post by
Danielle Douglas
  from
LaundryCare.biz
With the cost of living always on the rise, we moms are looking for ways to make extra money and ease the strain on our purses. This can be a very tricky task as for every legitimate work-at-home opportunity out there, there seems to be 5 more that are scams.
I was in this exact situation 3 years ago; right after my second child was born. I went through a gamut of various work-at-home jobs ranging from survey taker to internet evaluator.  All paid very little and not worth the time I put into them. That's when I decided to start a home business.
I didn't want to sell a product so instead I offered a service. I gambled on the idea that there was a market of people who either didn't have time or the desire to do their own laundry; it turns out my gamble paid off. Now at a consistent client base of 10 to 15 accounts, I'm able to make an extra $1,200 a month simply by doing other people's laundry.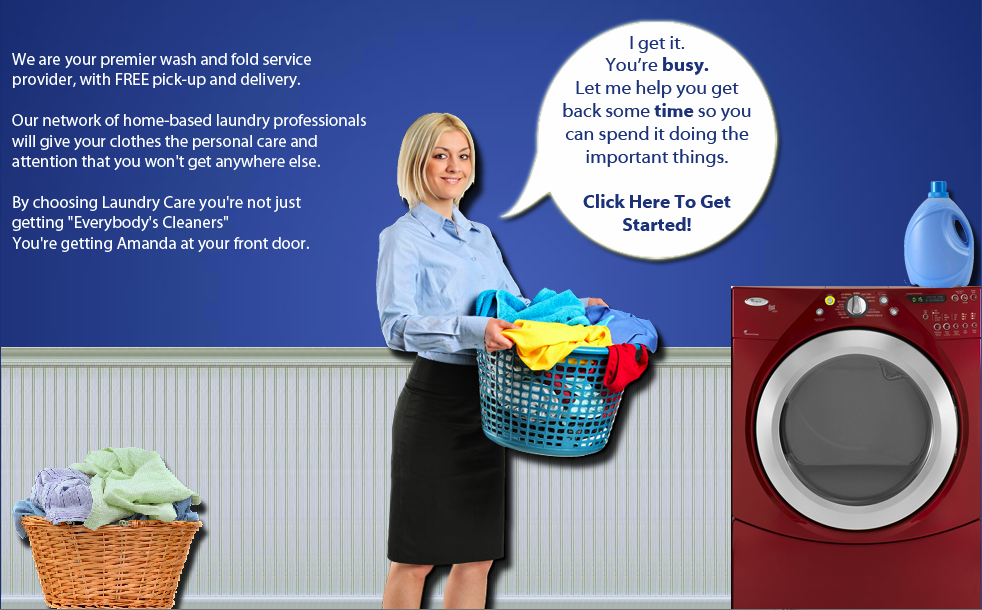 How I began my business
I'd like to share with you how I began my wash and fold service. It's a very easy business with the most essential items already in your home (washer and dryer).
Step-by-Step Guide
1.) Organize & Sales Tax. You'll need to check with your state on potential licensing and registration requirements. There most likely will be a sales tax you'll need to pay on a frequent basis. Contact your state's tax department for guidance on sales tax.
You'll also need to establish how you will be organized; Sole Proprietor, LLC, S Corp. and file the appropriate documents.
2.) Record-keeping. You will need to keep track of several things including; clients, payments received, expenses, and mileage. Expensive accounting software is not needed to do this; Google Spreadsheet does a fine job of keeping track of everything and the price is right; free!
4.) How will you be paid? Will your clients pay you before services are performed or after? Will you accept cash only or check as well? These are policies you'll need to establish prior to taking on clients. Almost all of my clients prefer to pay via credit card. PayPal is an easy to use credit card processer with a reasonable fee (3% of transactions) that you can set up in a matter of minutes.
5.) Make a website. Some may argue that this step is not necessary but I'd have to completely disagree. You do not have a brick and mortar store so your website, in a sense, is your storefront. You NEED to have a way for clients to find you and get information about your services. You will accomplish this through a website.
6.) Market your services. There are several online and offline ways to market your services, I'll begin with online marketing.
When it comes to creating your online presence you're going to have two options; free marketing and paid marketing. Free marketing includes listing yourself on free directories such as Google Places and Yahoo! Local. Craigslist is another great source to advertise your laundry service for free. Paid marketing are the sponsored ads you see on a search engine results pages; the most popular choices are Google Adwords, Yahoo! Search, Microsoft Advertising and Facebook Ads.
Social media marketing is an imperative piece to your marketing efforts. Facebook, Twitter, Google+, LinkedIn are just some of the available media sites. You don't need (and won't have the time) to create multiple accounts, a Facebook Page is sufficient to begin. To get clients to "Like" your Facebook page you could offer an incentive such as money off their first order or do a drawing for a free week of laundry service.
Online marketing requires only time and a computer; for offline marketing you're going to have to roll up your sleeves and do some real leg/mouth work.
First thing you'll need to do is create an attention-getting flyer. Flyers are a cheap way to promote your business and if there's a local college campus you can expose yourself to hundreds of potential clients every day. Make sure your flyer has an attention-getting headline and print it on vibrant colored paper. Include pull off tabs at the bottom of your flyer containing your business name, phone number, email and web address if you have one. Business cards are another marketing tool you'll need for those times when you are talking with a potential client.
Make a list of local companies that could use your service (Spas, doctor offices, daycares, restaurants) and contact them either by phone or in person. I know, I know, everyone loves selling; this does not have be a pushy sales pitch though. A quick introduction about yourself and your laundry service, coupled with how your service can benefit their business is all you need to do.
Lastly you'll need to talk about your business as often as you can. Networking is a very powerful tool. You never know when you'll run into someone who just happens to need your service or knows someone that does.
7.) Ready…Set…Launch! Now you are ready to go live with your business. Please be patient and understand that Rome wasn't built in a day. You will need Time to grow. I didn't get my first client until 2 months after launch and believe me I was starting to think I never would. After that first client I grew to 4, then 8, then 12. As a stay-at-home mom I was making great extra money by just doing laundry out of my home. Now I help other stay-at-home parents accomplish the same thing through my company Laundry Care.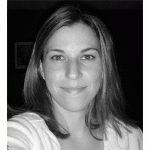 Danielle is the owner of Laundry Care, a network of home-based laundry providers. Laundry Care helps mom's across the nation begin their own wash and fold service.
Please share with your friends through the buttons below! Thanks!