Fun Friday: Great Wolf Lodge Howling Heroes Promo Code

Howling Heroes
Are you a Hero?

I know we all are heroes in different ways and to different people.  But if you are a "hero" as defined by Great Wolf Lodge, they have a special 20% off Promo Code just for you.
Code:  HEROES
Here's the scoop on who can use it (ie – the fine print!):
Howling Heroes – Rate for Armed Forces, Law Enforcement, Fire, and EMS workers. Must present valid ID at check in. Limit 2 rooms per ID. Limited number of rooms available for each date. May not be valid during holiday and blackout periods. Multiple night minimum stay may apply.
Here are examples of the price difference with the code and without:
With Code: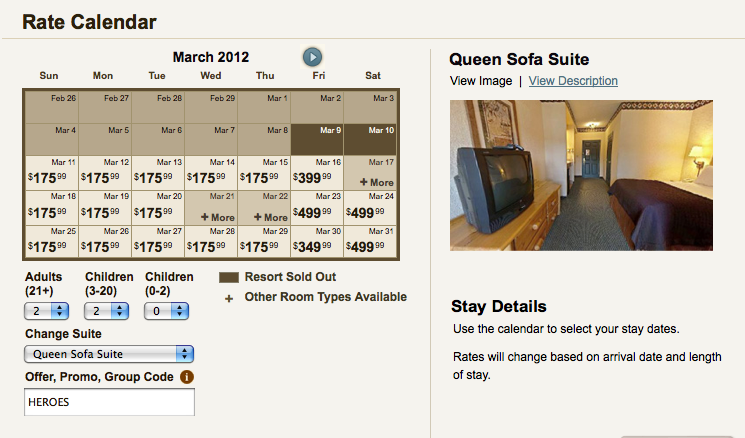 Without Code: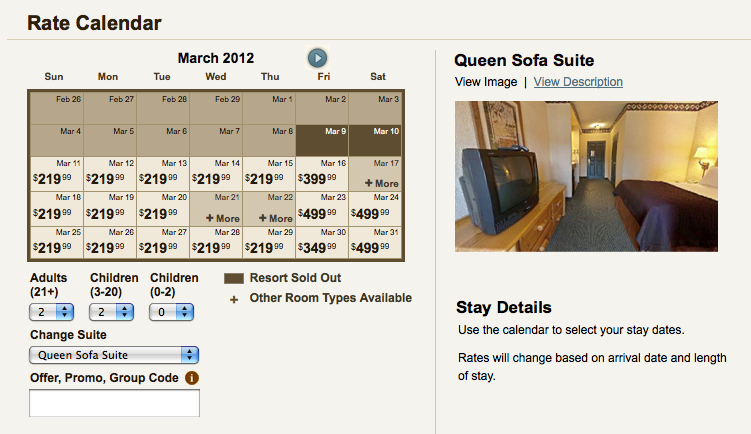 As is often the case – the weekend prices do not change (or holidays – spring break, etc).
Your best bet for good deals is always during the week.
The days that say "+more" show other rooms that are available at other rates (since that room is not available that day).
Example: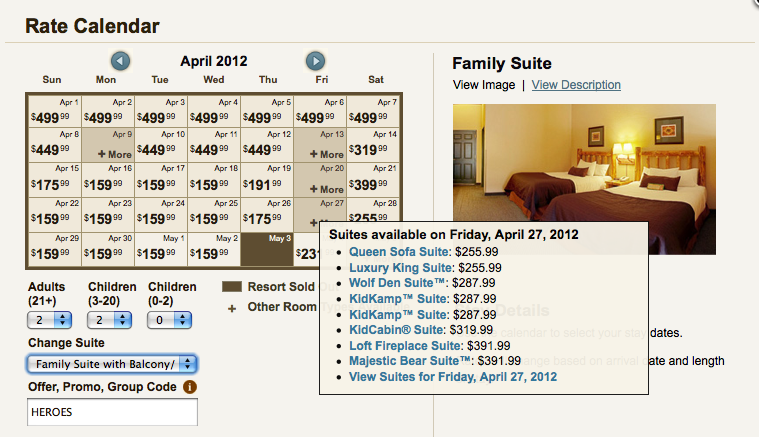 THANK YOU!
I just want to say thank you to all of you who put your lives on the line every day, to protect, take care of, respond in emergencies and more!  You are truly needed and we are blessed to have you watching out for us!
THANK YOU!  THANK YOU!  THANK YOU!!
Now . . . go enjoy some fun!  You deserve it!
Know of any other great codes for Great Wolf Lodge?  Please share!
Please share with your friends through the buttons below! Thanks!