Coupon Clipping vs In-Store Deals: Comparing the Savings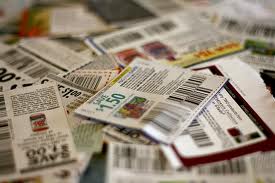 If you're serious about saving money, you are probably clipping coupons. But how do the savings from couponing stack up when compared with the savings you can get by shopping at dedicated stores known for their great bargains?
Coupon Clipping Isn't Guaranteed To Cover What You Need
Coupons are inherently a little volatile. Companies issue them as they feel comfortable, according to factors completely outside your control. There is very little that's constant. While that's fine for dry goods and things that keep for a long time, anything perishable can be a real problem. You're faced with two choices: either you can be flexible about what you cook and buy the ingredients that have coupons available, or you can be more rigid and face the possibility of paying more if you get unlucky.
Choose Stores For Savings
No matter how flexible you are, it's a rare home that can survive entirely on coupons, never buying anything unless it's on sale. Whether you choose to buy at regular price only in an emergency or whether you want to supplement your couponing with necessary items, looking around for the retailer with the best price makes sense. There are two factors to consider with price: base price and sale prices. Sale prices add another element of volatility similar to couponing so you shouldn't base your store choice purely on the specifics of what they have on sale at the moment. Instead, look at frequency and scope of sales. In addition, some stores may offer coupons on top of sales – make sure you know what the differences are.
Dollar Stores
Finally, there's another class of store that needs to be considered: the dollar store. These are places where sales and coupons are rare, but prices are consistent and consistently low, usually just $1. They aren't likely to carry much in the way of fresh produce and other bigger-ticket items, but they're a strong choice for non-perishables and daily necessities. Office supplies and discount cleaning supplies are readily available, alongside home decor items, seasonal items, party supplies, and more. Prices at this kind of store will almost always be lower than at a corresponding larger retailer, unless that larger retailer is running a major sale.
So which one should you be using? For the best savings, the answer is simple: all of them! Know what's got the best price generally, but also keep your eye on coupons. Buy the most inexpensive option, regardless of where it comes from. You'll be able to supply your family with everything they want and you'll enjoy the satisfaction of knowing that you're saving money by shopping smart.
Nikki is an independent writer for DollarTree.com. Dollar Tree offers great deals on office supplies, party supplies and more.   See my
Disclosure Policy
for more info on sponsored guest posts.
Please share with your friends through the buttons below! Thanks!